Courtney S. Brock
CPA, CFE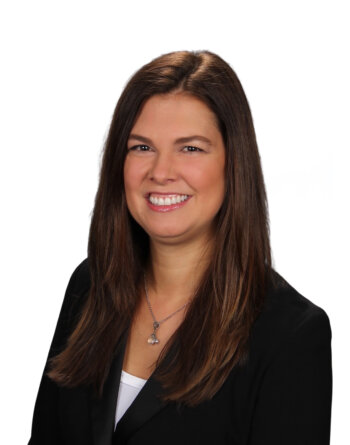 Courtney S. Brock
Courtney is a Director at StoneBridge Business Partners, an EFPR Group company. She has been with EFPR Group, LLP since graduating from SUNY Geneseo in 2006.
Courtney is a dynamic member in Stonebridge's service teams with a specialization in forensic accounting, fraud detection, litigation support services and merger and acquisition (M&A) services. Courtney is also the co-lead auditor for the United States Conference of Catholic Bishops engagements performed throughout the United States.
Courtney is an active member in her engagement teams and is involved in planning and performance of the engagements in accordance with firm and professional standards, identifying and resolving technical issues, and ensuring engagement quality. She actively manages and supervises her engagement teams to ensure engagement goals are met timely and efficiently.
In addition to providing high-level client services, Courtney has authored several published articles as well as presented on various topics within the attest and fraud service areas. She is also regularly involved in staff recruiting and firm-wide training. Within the community, she was actively involved in the formation of the Pittsford Alumni Association. Courtney is a current board member and serves on the advocacy and audit committees of the Humane Society of Greater Rochester – Lollypop Farm.
Education and Certifications
SUNY Geneseo BS, Accounting
Mercyhurst College
Certified Public Accountant (CPA)
Certified Fraud Examiner (CFE)
Professional Affiliations
American Institute of Certified Public Accountants (AICPA)
Association of Certified Fraud Examiners (ACFE), Member
Community Affiliations
Lollypop Farm, Board Member, Advocacy Committee Vice Chair, and Audit Committee Member
Pittsford Alumni Association, Founding Member and Treasurer, (Summer 2016 - Spring 2018)