Alex Speer Joins StoneBridge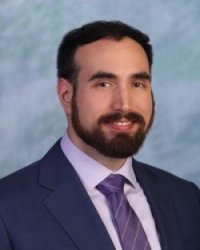 December 2018 – We are happy to announce Alex Speer has joined StoneBridge Business Partners as a Senior Analyst. Alex moved to Rochester, NY in 2012 after living in Medway, MA. He has a BFA degree from Savannah College of Art and Design with an MBA from University of Rochester.
Alex has experience in pharmacy and healthcare environments and was in an information analyst role with the University of Rochester Medical Center. He assisted in building URMC's Home Infusion Pharmacy program, implementing and maintaining both software and hardware systems, delivering informatics reports, assisting management with planning and enacting administrative procedures specific to the department, as well as working closely with the billing team to troubleshoot and resolve billing issues.
Alex will be part of the healthcare compliance audit team.